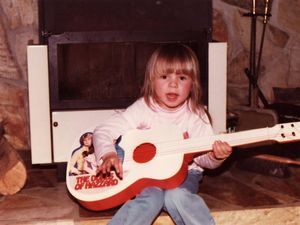 Taryn Murphy is a pro vocalist, veteran songwriter, music producer and long time resident of Nashville, Tennessee. Her music has been licensed to numerous television shows and networks as well as the feature films, "Wisegirls", "A Perfect Life", "Burn After Reading" and new cult sensation, "American Mary".
She has penned singles for music artists worldwide including the controversial' "My Suicide" for Canadian artist, Luisa Pepe and mega hits, "Almost Sorry/Zachem Pridumali Lyubov"" by International pop star Sergey Lazarev and, "Smile" by the iconic Ani Lorak. Her music has been performed on the stages of, "Pop Idol", "X-Factor", The Eurovision Finals, The MTV Awards and more. 
Current projects include launching the new Music Madam blog, writing her first ever eBook, starting a new (upcoming) music mentoring service and producing the, "Shine Your Light" project. A series of self penned self produced tracks scheduled for release beginning fall of 2015. 

Complete Long Form Biography Coming Soon