---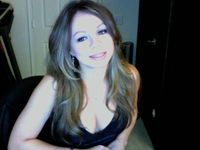 Those of you who have been following me on Facebook or Twitter over the years probably recognize this little guy; His proper name is Bentley. (British dog = British car = both cost a fortune!) Lol However, since granting him this prestigious title early in life the moniker, "Mr. Moose" seems to have taken over completely. His unusual nickname came about when I first started singing to him as a puppy. On this particular day (god knows why) I had that old 1950's song, "Chantilly Lace" stuck in my head. Being the eccentric creative that I am, I took it upon myself to do a rewrite and change the lyrics to, "Bentilly Moose". We danced around the house that day while I sang it to him and the rest is history. My dog now had his own theme song and a new nickname.  
Since I don't have human kids of my own, I guess Moose is my substitute child. We have a very comical relationship though that reminds me more of siblings than an owner and their pet. We pick on each other, tease, wrestle, chase each other around and tell each other off. (Haha) Moose is always at my feet.. whether I am cooking in the kitchen, vacuuming, or working in the studio. When I am putting in long hours writing and recording (or playing SimCity shh...) I move his favorite puppy bed and place it right by my desk. He stays there loyally either snoring away or humping his stuffed toys to the rhythm of whatever I am working on at the time. Seriously, I have footage!  
Anyway, I wanted to give you all a proper introduction. Moose is not only adorable and post worthy but he can also be unpredictable and hilarious. Odds are he'll be an occasional (if not regular) feature on my blog so I found it fitting to make him my first post.  
So, without further adieu, I give you the talented and precious Mr. Moose (Aww….:-)